"What are you gonna do, swim back?"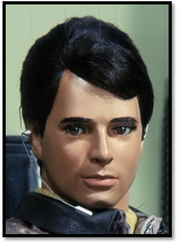 The Helijet Pilot is a character from the Captain Scarlet and the Mysterons episode White As Snow. He flew the helijet containing Robert Snow to the middle of the ocean, so the USS Panther II can pick him up.
He was voiced by Jeremy Wilkin.
Trivia