"We have no quarrel with the moon and we accept their offer of friendship"
Lunarville 7 is the 15th produced, and the 12th broadcast episode of the British television series Captain Scarlet and the Mysterons.
Plot
The Moon and the Mysterons declare peace with each other. When Spectrum monitors the same signals that came from the Martian base on the moon, it becomes apparent that not all is as it seems...
Storyline
Main article: Lunarville 7/Storyline
Cast
Regular Cast
Guest Cast
Equipment Used
Locations
Notes
The Space Controller's console from the Thunderbirds episode Ricochet appears again here as the Lunar Controller's console, albeit with a modification to the surface of the raised central panel. The prop was also used as Linda Nolan's control desk at Lunarville 6 for the Captain Scarlet and the Mysterons episode Crater 101.
Music from this episode was later heard in the UFO episode Computer Affair where the Lunar Module with Colonel Alec Freeman was making it's way to Moonbase.
Goofs
The space shuttle pilot refers to his ship as "XK5", the craft has "XK3" markings on its nose cone.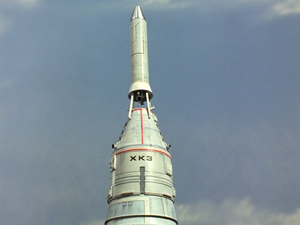 Captain Scarlet and the Mysterons