Space:1999 was the second live action show produced by Gerry and Sylvia Anderson. The show was originally concieved as a second season of U.F.O..
Summary
On 13th September 1999, the crew of Moonbase Alpha are sent on an odyssey across the universe when a huge nuclear explosion blasts the Moon out of Earth orbit and into outer space.
Regular Cast
Commander John Koenig - Martin Landau
Dr. Helena Russell - Barbara Bain
Professor Victor Bergman - Barry Morse
Maya - Catherine Schell
Maya Kreno Alien/Beetle Lizard Alien - Albin Pahernik
Maya Lizard Ape - Roy Scammell
Paul Morrow - Prentis Hancock
Tony Verdeschi - Tony Anholt
Captain Alan Carter - Nick Tate
Sandra Benes - Zienia Merton
David Kano - Clifton Jones
Dr. Bob Mathias - Anton Phillips
Dr. Ben Vincent - Jeffery Kissoon
Dr. Ed Spencer - Sam Dastor
Dr. Fujita - Vincent Wong
Bill Fraser - John Hug
Tanya Alexander - Suzanne Roquette
Yasko Nugami - Yasuko Nagazumi
Alibe Ameson - Alibe Parsons
Kate Bullen - Sarah Bullen
Petrov - Peter Porteous
Lee Oswald - Loftus Burton
Pete Johnson - Robert Arnold
Operative June - June Bolton
Anna Wong - Chai Lee
Operative Ann - Ann Maj-Britt
Julie Tracy - Annie Lambert
Peter Reeves - Robert Reeves
Operative P. Rose - Pam Rose
Operative G. Allen - Glenda Allen
Operative L. Picard - Jenny Cresswell
Operative Barbara - Vicki Michelle
Tony Allan - Tony Allyn
Pierce Quinton - Quentin Pierre
Guard J. Klaff - Jack Klaff
Medic Williams - Christopher Williams
Astronaut Ellis - Colin Skeaping
Astronaut Nilsson - Uffe Neumann
Guard Nichols - Roy Everson
Guard George - Harry Fielder
Medic Gerry - Harry Fielder
Tom Stewart Jackson - Laurence Harrington
Technician Paul Steiner - Alf Joint
Commissioner Gerald Simmonds - Roy Dotrice
Diana Morris - Toby Robins
Captain Guido Verdeschi - Stuart Damon
Jack Bartlett - Jeremy Young
Joe Ehrlich - Drewe Henley
Dr. Randolph Shaw - Patrick Westwood
Ken Burdett - Al Lampert
Professor Geoffrey Hunter - Billy J. Mitchell
Louisa Willis - Cher Cameron
Peter Rockwell - Nicholas Young
Henry Ehrlich - Robert Sheedy
Blonde Superswift Astronaut - Claire Russell
Eagle 5 Pilot - John Lee-Barber
Eagle 6 Pilot - Richard Gardner
Security Guards - Peter Brayham, John Clifford, Norton Clarke, Joe Dunne, Clive Hornby, John Judd and Paul Weston
Main Mission Operatives - Binu Balini, Laurie Davis, Andy Dempsey, Christine Donna, Alan Harris, Raymond Harris, Joy Harrison, Robert Phillips, Jan Rennison, Mike Stevens, Andrew Sutcliffe, Maureen Tann, Lynda Westover and Maggie Wright
Command Centre Operative - Andy Cummings
Medic - Michael Reynal
Nurses - Glenda Allen, Jenny Cresswell, Maggie Henderson, Judith Hepburn, Kathy Mallory and Jodi Sherwood
Technicians - Melita Clarke, Jack McKenzie and Anita West
Alphans - Robert Atiko, Tony Goodall and Richard Shore
Voice of Main Computer - Barbara Kelly
Voice of Eagle 2 Pilot - Shane Rimmer
Voice of Plasma Alien Leader - David Jackson
Year 1 Episodes
Breakaway
Matter of Life and Death
Black Sun
Ring Around the Moon
Earthbound
Another Time, Another Place
Missing Link
Guardian of Piri
Force of Life
Alpha Child
The Last Sunset
Voyager's Return
Collision Course
Death's Other Dominion
The Full Circle
End of Eternity
War Games
The Last Enemy
The Troubled Spirit
Space Brain
The Infernal Machine
Mission of the Darians
Dragon's Domain
The Testament of Arkadia
Year 2 Episodes
The Metamorph
The Exiles
One Moment of Humanity
All That Glisters
Journey to Where
The Taybor
The Rules of Luton
The Mark of Archanon
Brian the Brain
New Adam New Eve
Catacombs of the Moon
The AB Chrysalis
Seed of Destruction
The Beta Cloud
Space Warp
A Matter of Balance
The Bringers of Wonder part 1
The Bringers of Wonder part 2
The Lambda Factor
The Séance Spectre
Dorzak
Devil's Planet
The Immunity Syndrome
The Dorcons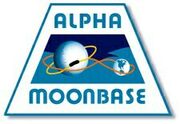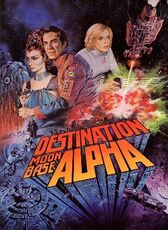 Community content is available under
CC-BY-SA
unless otherwise noted.