This article is currently a stub.

Please help by
adding content
. Thank you!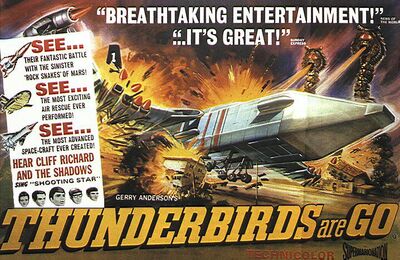 Thunderbirds Are Go was the first feature-length film made from a Gerry Anderson series.
It featured the Thunderbirds cast and vehicles, and centred around the first manned mission to Mars, codenamed "Zero-X", and attempted by the Hood to sabotage the mission and to steal the technology.
The film is especially impressive given that its opening sequence, through the titles, is the Zero-X" launch sequence, and the Thunderbirds do not make any appearance until after "Zero-X" has been destroyed.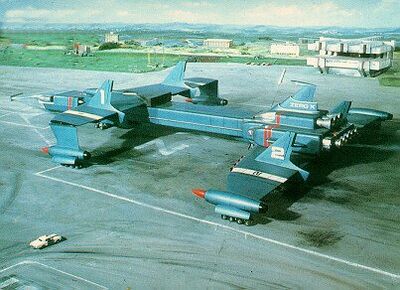 Cast
Regular Cast
Guest Voice Cast